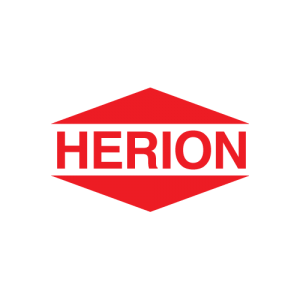 Solumatics Engineering (M) Sdn Bhd is one of the HERION valve products and systems distributors in Malaysia. By exploiting the potential of motion and fluid control technologies HERION engineers apply their dedicated skills and resources to fully understand customers' needs and processes so that they can develop smarter, more inventive and more effective solutions. For HERION customers this means better results, faster/more efficient machines, improved machine performance, increased reliability/uptime and lower cost of ownership.
From the ultra fine control of a dosing valve for a child's respirator, to the arduous environment of on-board vehicle suspension systems, HERION is committed to optimizing technological performance for its customers' advantage. HERION 's systems are engineered for flexibility based on strong product fundamentals. Application specific solutions frequently involve integrated or modular combinations of actuator, control valve and air preparation technologies. Within the field of motion control HERION develops complete solutions for automation applications and offer extensive solutions for the handling of air, water, oil and other fluids.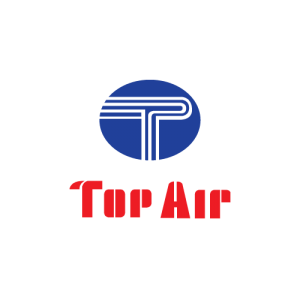 Solumatics Engineering (M) Sdn Bhd is the TOP AIR pneumatic products and systems distributor in Malaysia. TOP AIR pneumatic products is one of the leaders in Automatic Control Industry in Taiwan. In February 1997, TOP AIR cooperate to produce valves with famous Germany valve manufacturer – Herion, and obtain more technical support from them. Since established, TOP AIR has been allocating its resources to specialize in the development and manufacturing pneumatic products inclusive of solenoid valves, mechanical valves, press safety valves, pneumatic cylinders and other pneumatic products.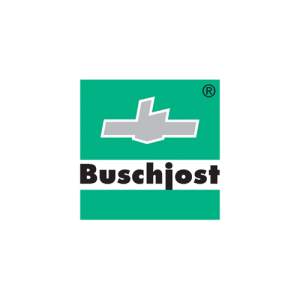 Solumatics Engineering (M) Sdn Bhd is one of the BUSCHJOST valve products and systems distributors in Malaysia. BUSCHJOST is one of the leading companies in the field of process and all-media valves, BUSCHJOST follows the key principle of uncompromising quality in every area of work and a partnership-based relationship with every individual customer. BUSCHJOST's product laboratories with state-of-the-art equipment and its own tool and pattern production guarantee fast development from the original idea through to the prototype.
The most important element in this is highly qualified employees. The great manufacturing depth of BUSCHJOST – in conjunction with an extremely modern, flexible and service-oriented organisation – make BUSCHJOST an innovative and reliable partner for a wide variety of markets now and in the future. Product range: solenoid valves without differential pressure, solenoid valves with differential pressure, angel seat pilot valves, pulse valves and controls for dust collector systems, motorized valves and systems and etc.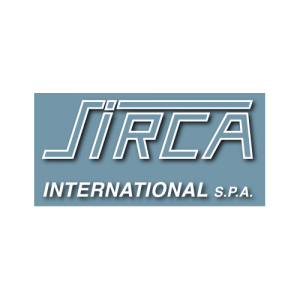 Solumatics Engineering (M) Sdn Bhd is the SIRCA International valve products and systems distributor in Malaysia. The SIRCA International S.P.A., established in the 80's, began its activity as manufacturer of complete systems of automation and pneumatic regulation, and afterwards also of industrial valves (butterfly valves, ball valves, swing check valves and their accessories) which are suitable for many uses and rating. From the 90's the company appears on the foreign markets, exporting about 50% of its production in a short period of time. Quality of materials, big stock and a reliable service are the company pride that confirms SIRCA International as a leader of Italian and foreign markets.
Solumatics Engineering (M) Sdn Bhd is one of the GSR valve products and systems distributors in Malaysia. GSR's core compentency is the fast development of special valve solutions according to customers' requests in all fields of valve technology. Over 30 years, our engineers have developed more than 2000 special valves which can reliably fitted in nearly all technologies under different conditions. Due to the fact that GSR produces all the important system components on modern machines, we are able to produce custom-made items. However, GSR is also in a position to manufacture our regular series of valves to the highest quality, at short notice. All business is performed in accordance with DIN EN ISO 9001, which is continuously controlled and improved by our quality management.
With over 25 years experience and technical understanding GSR is able to develop the best valve solution to match your requirements. GSR would like to draw your attention to their wide range of motorised valves and valves of customer specific designs, which enhances their standard product range.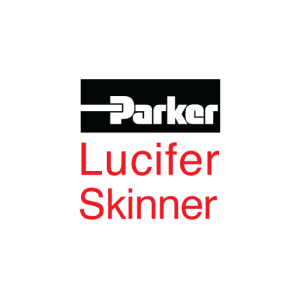 Solumatics Engineering (M) Sdn Bhd is one of the PARKER valve products and systems distributors in Malaysia. With annual sales exceeding $6 billion, PARKER Hannifin Corporation is the world's leading diversified manufacturer of motion and control technologies, providing systematic, precision-engineered solutions for a wide variety of commercial, mobile, industrial and aerospace markets. PARKER's products are vital to virtually everything that moves or requires control, including the manufacture and processing of raw materials, durable goods, infrastructure development and all forms of transport.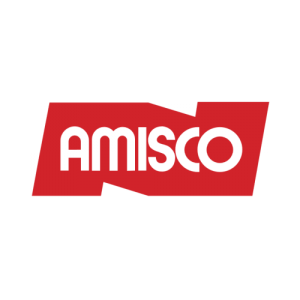 Solumatics Engineering (M) Sdn Bhd is the AMISCO solenoid valve coils products and systems distributor in Malaysia. Active more than 40 years, AMISCO s.r.l – specialized in solenoid valve coils and connectors – vounts a long experience in the production of encapsulated electric windings and small solenoid operators. AMISCO coils are featured with heat resistance bobbin moulded with glass filled thermoplastic polyester material, class H wire 200 degree Celsius according to IEC 317-8.
The AMISCO valve coils find wide usage in the pneumatic, hydraulic, fluid control, electrotechnical, heating and cooling as well as automotive sectors. AMISCO's produce coils on request, however, customized coils produced to satisfy specific needs as well as standard coils with explosion proof protection – Ex EEx mb, ATEX, CESI are also available.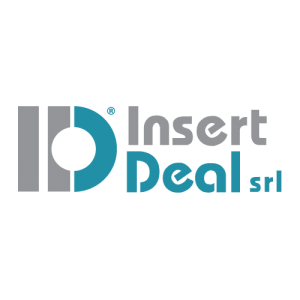 Solumatics Engineering (M) Sdn Bhd is the ID INSERT DEAL srl pressure regulator products and systems distributor in Malaysia. The twenty–year INSERT DEAL experience is a guarantee for quality of production. The continuous bringing up to date and renovation, the new way of designing, the making use of alloys of aluminum, brass, bronze stainless steel and more allow to satisfy a large range of applications. INSERT DEAL products such as pressure regulator and filter with high pressure control are installed all over the world: in chemical, petrol-chemical, electronic industries, in fire-extinguishing applications, in laboratories for chemical and industrial analyses, in hospital and medical centers.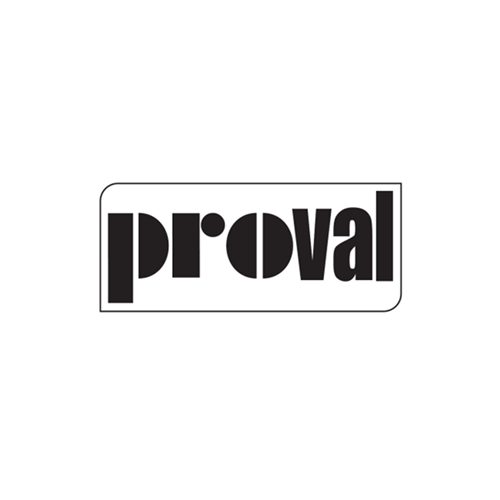 Solumatics Engineering (M) Sdn Bhd represents exclusively for PROVAL products and systems in South East Asia region. A confirmation of PROVAL good work, reputation and attention to our customers requests, comes from the market itself. All PROVAL products represent a synthesis of our choices.

PROVAL has grown a ten year experience in the production and worldwide distribution of spring return and double acting pneumatic actuators, rack and pinion type, with a range studied to satisfy the most diverse and specific of needs. The group of highly specialized technicians from our customer service can assist and give guidance to our customers and evaluate all special applications not included in our catalogue, from standard products to actuators with special finishes, studied to be employed in extreme working conditions in presence of corrosive substances.
Furthermore, PROVAL ensures an efficient supply of accessories and control systems applicable to all products from its range such as limit switch box, namur solenoid valve, pneumatic positioner etc. In order to constantly maintain the highest quality standard, PROVAL employs the latest tool machines to achieve a high level of production.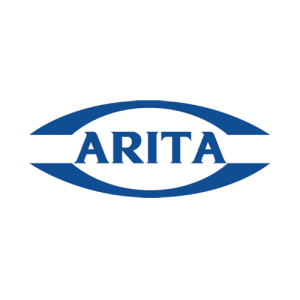 Solumatics Engineering (M) Sdn Bhd is one of the ARITA valve products and systems distributors in Malaysia. ARITA specializes in cast iron and steel valves; including wafer butterfly valves, slim disc butterfly valves, flanged butterfly valves, check valves, gate valves, globe valves, ball valves and valve parts.
ARITA designs and manufactures valves, strictly complying with the ISO, ASTM, ANSI, API, BS and other international standards to meet stringent quality requirements for industrial applications. Our company adopts innovative designs and advanced production procedures under a scientific management system for reliable quality and excellent performance.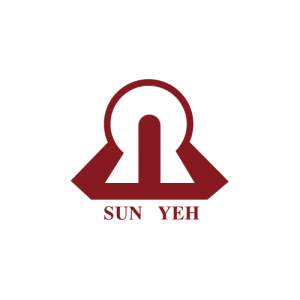 Solumatics Engineering (M) Sdn Bhd is the SUN YEH ELECTRICAL products and systems distributor in Malaysia. SUN YEH ELECTRICAL is specialized in producing quarter-turn electric actuators since 1986. Sun Yeh actuators suit for ball valves, butterfly valves, plug valves, and damper, etc., which are widely applied for the control on water level, temperature, irrigation, water treatment, air condition, chemical engineer, foods and so on.
SUN YEH ELECTRICAL also produces NONE-CLUTCH ELECTRIC ACTUATOR in which the manual operation can be operated without clutch and brake under the research and development. Sun Yeh products have been certified with approval of ISO 9001, CE and CSA institution. For certain automation needs, SUN YEH ELECTRICAL also produces clamping units to maximize power. In addition, SUN YEH ELECTRICAL is problem solvers for the specific wishes of its customers and always delivers in all areas : from development to production and sales, with a focus on special instruments to be used in the field of fluid technology.